Greece will only process asylum applications from those entering the new camp – Observer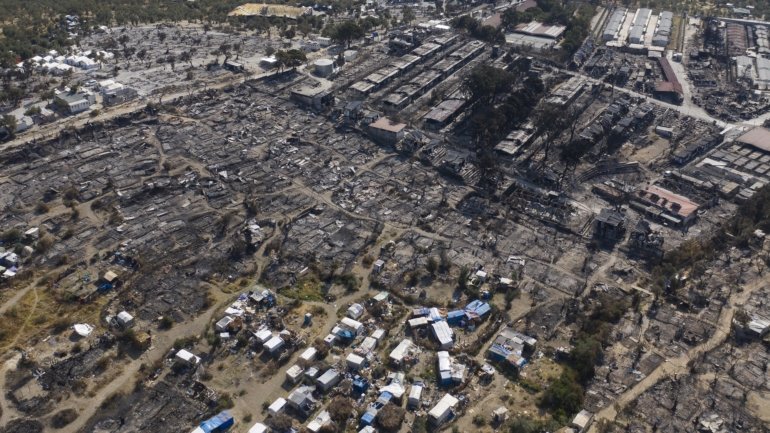 The Greek government warned on Monday that only refugees who settle in the new migrant camp on the island of Lesvos, which temporarily replaces the Moria camp, will have the right to have their asylum application processed.
Greek Migration Minister Notis Mitarakis issued the warning in the face of the reluctance of many migrants to enter these new settlements, since his only goal is to leave the Aegean island, which they consider to be hell, as quickly as possible. possible. Speaking to the private radio Parapolitika, the minister stressed that anyone who is entitled to international protection and, therefore, has a refugee profile, can leave the island. According to Mitarakis, some 5,000 beds have been set up in tents provided by the United Nations High Commissioner for Migration (UNHCR) so far, a number that will double by the middle of this week. The minister said that in the new camp there were more security measures than in the streets and promised that the asylum service would function "normally". Mitarakis also pointed out that the new Kará Tepé camp, located just two kilometers from the capital of Lesvos, Mytilene, is provisional, as the plan continues to be the construction of a definitive camp, "regardless of the reaction of the local community ".
Since the fire in the Moria migrant camp, it is not only the approximately 12,000 migrants and refugees who have resisted entering the camp, as the local population has also repeatedly protested against the installation of 'a new temporary or permanent refugee center. Greek Prime Minister Kyriakos Mitsotakis announced on Sunday that he plans to seek European Union (EU) support for the joint construction of the permanent camp, which according to Athens plans will be a closed facility with entry and exit controlled.
Thousands of families have been sleeping on the asphalt, on the sidewalks or in the countryside in Lesvos for several nights, after the massive fires on Tuesday and Wednesday, which destroyed the registration and identification center in Moria without causing any casualties . This camp was created in 2015 to limit the number of migrants from neighboring Turkey to Europe. More than 12,000 people lived in the countryside, including 4,000 children. In recent years, the lack of hygiene and overcrowding in Moria camp have been criticized by non-governmental organizations defending the rights of refugees, who have regularly called on the Greek authorities to transfer the most vulnerable asylum seekers to the continent.