Macron denounces "assassination attempt" and asks Putin for clarification – Observer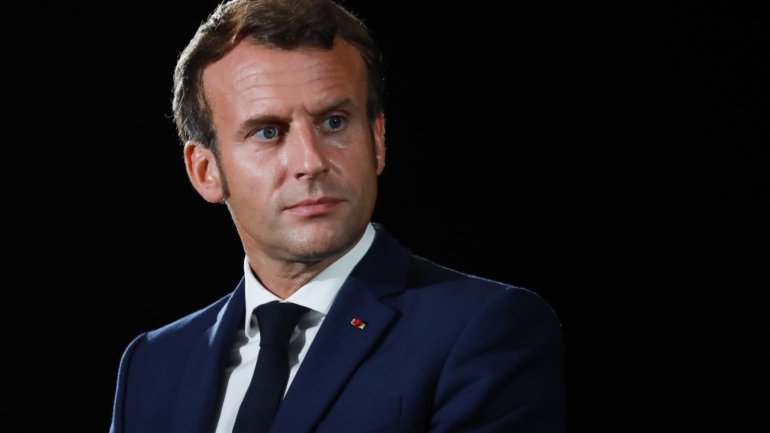 French President Emmanuel Macron on Monday asked his counterpart Vladimir Putin to clarify without delay "the circumstances and responsibilities" of the "assassination attempt" of Russian opponent Alexei Navalny, which he described as "poisoning", said Elisha in a press release.
"Russia needs clarification within the framework of a credible and transparent investigation", asked the French head of state to the president of Russia during a telephone contact, specifying that "France shares, on the based on its own analyzes, the conclusions of several of its European partners on the facts of intoxication using a Novichok nerve agent. "In the statement, Eliseu further stressed that Macron had expressed" his deep concern over the criminal act committed "against Navalny and stressed the need for" clarification on the part of Russia within the framework of a rapid and transparent investigation ".
Last Tuesday, France announced the postponement of a meeting between the French and Russian Foreign and Defense Ministers scheduled for today in Paris, due to tensions caused by the poisoning of Russian opponent Alexei Navalny.
The main Kremlin opponent, Alexei Navalny, 44, transferred to a hospital in Berlin, was "without a doubt", according to the German authorities, poisoned in Russia by a nerve agent of the Novichok type, a substance conceived at the time Soviet for military purposes. and already used against former Russian double agent Sergei Skripal and his daughter Iulia, in 2018, in England.
On Monday, Berlin announced that laboratories in France and Sweden have analyzed the medical tests carried out on Navalny and confirmed that it is a case of poisoning by a Novichok-type nerve agent.
The German government and other Western countries accuse the Russian authorities of this crime, but the Kremlin denies all responsibility and says he is the target of "absurd" accusations. Alexei Navalny, known for his anti-corruption investigations directed against the Russian political elite, felt unwell on a plane trip on August 20 and was urgently hospitalized in Omsk, Siberia, before being sent to Berlin.