U.S. Ambassador to China to resign next month – Observer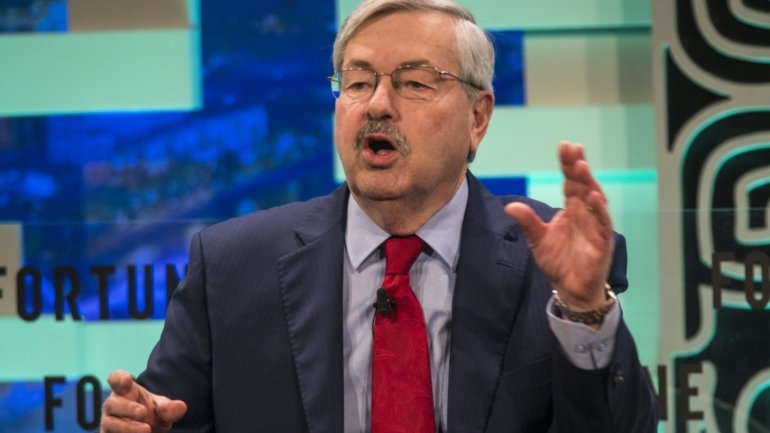 The US ambassador to China will resign early next month, ending a three-year term marked by rapidly deteriorating relations between Beijing and Washington, the embassy said on Monday.
Terry Branstad, who was appointed to the post in 2017, confirmed his decision during a phone call with Donald Trump last week, according to a statement released by the US Embassy.
The embassy did not specify the reasons for his departure.
"What I am most proud of in our work is that we have reached the 'phase 1' trade agreement and achieved tangible results," he said in a meeting with the team. from the embassy.
US Secretary of State Mike Pompeo had already hinted that the ambassador was leaving, via a message posted on the social network Twitter to thank Branstad.
"Ambassador Branstad has helped rebalance the relationship between the United States and China, so that it is results-oriented, reciprocal and fair," Pompeo wrote.
Pompeo revealed last week that the official Chinese Communist Party newspaper, the People's Daily, refused to publish an article by Branstad, while the Chinese Ambassador to the United States "is free to publish in any media." North American.
It is not clear if the exit is related to this controversy.
Chinese Foreign Ministry spokesman Zhao Lijian said Branstad's article was "full of loopholes, gravely inconsistent with the facts, and attacked and defamed China."
The U.S. Embassy contacted the People's Daily on August 26 to request that the article be printed in full, unedited by the newspaper, until September 4.
Branstad, 73, was governor of the state of Iowa twice, between 1983 and 1999, and between 2011 and 2017. The diplomat has been posted to Beijing since 2017, in a period of rapidly deteriorating relations between Beijing and Washington.
Trump appointed the ambassador after a two-month period in which no one held the post. Embassy number two, David Rank, has resigned after criticizing the US withdrawal from the Paris climate agreement.
In recent years, trade relations have deteriorated as the United States imposed tariffs on Chinese goods and China retaliated in the same currency. Other conflicts followed over technology, human rights, and the response to the novel coronavirus pandemic.
Branstad joined U.S. Trade Representative Robert Lighthizer and U.S. Treasury Secretary Steven Mnuchin in trade talks with his Chinese counterparts in Beijing in May 2019.
The "phase 1" deal, reached in January this year, represented a truce, but did not respond to Washington's main complaints.
The U.S. Embassy statement also highlighted Branstad's role in efforts to reduce the flow of fentanyl from China to the United States, including a 2018 pact that China agreed to classify. the opioid as a controlled substance.