Venezuela. Iranian oil tanker arrived in country bypassing US sanctions – Observer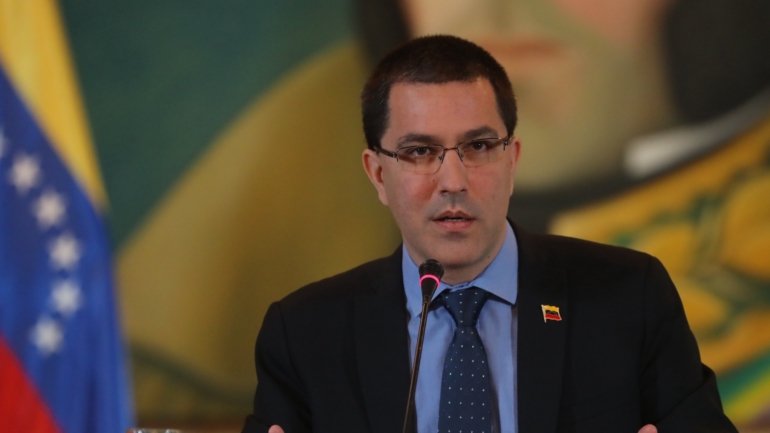 An Iranian boat arrived in Venezuela on Thursday with gas condensed to produce gasoline, bypassing the sanctions imposed by the United States against the two countries, announced Venezuelan Foreign Minister Jorge Arreaza.
The announcement was made via the social network Twitter where the minister posted several messages from the Venezuelan NGO Sures and the independent online service of maritime activities Tanker Trackers (TT), confirming the arrival of the tanker in Venezuela.
Iranian supertanker VLCC, carrying two million barrels of condensed gas, has arrived at the José Terminal in Venezuela. He's probably been around South Africa, "one of the posts explains.
According to TT, "the name and the IMO number (identification number assigned by the International Maritime Organization) were painted over," so the oil company "has a new name: Honey".
On the other hand, a message from Sures, published by the Venezuelan minister, explains that "the first Iranian oil tanker, Honey, docked in Venezuela, loaded with about a million barrels of gasoline".
He arrived at José's storage and embarkation terminal in Puerto La Cruz (340 kilometers east of Caracas), and sailed to the country (Venezuela) without a name, so as not to be identified ".
According to TT, Iran recently sent three more tankers to Venezuela, which are following an alternate route through southern Africa.
Last Friday, Venezuela announced the activation of a plan to supply the fuel market, an increasingly scarce commodity locally, which has led to long lines and protests across the country.
Venezuela. Government activates contingency plan in response to growing fuel shortages
Caracas claims that the sanctions imposed by the United States are an "attack" on sovereignty which "has caused serious damage to the entire energy industry, affecting to a greater extent the refining and production system of fuel".
The opposition accuses the government of having "dismantled" the oil industry and of having struck damaging agreements with China and Russia.
On June 1, the Venezuelan government first set the price of fuel in US dollars, with subsidies for certain basic sectors.
The increase came after five ships supplied with Iranian fuel arrived in Venezuela, an operation which was questioned by the United States, which announced that it had seized, for the first time, four Iranian tankers carrying oil. gasoline to Venezuela.
The cargo ships Luna, Pandi, Bering and Bella were seized on the high seas, after authorization issued by a federal judge, en route to Houston, Texas (southern United States), according to the Wall Street Journal (WSJ).