iPhone 12: A 20W charger is required for fast charging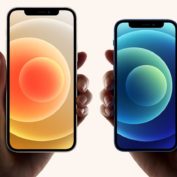 Fast charging is possible on iPhones from iPhone 8. According to Apple, it only takes 30 minutes to go from 0% to 50%. So far, an 18 W USB-C charger was enough to use this fast charge. We're going one step further with the iPhone 12.
In fact, Apple states on its website, "You need an adapter that is 20W or more to charge your iPhone 12 quickly."
This announcement does not come at the best time. Apple no longer has a power adapter in the packaging of its iPhones (not just the iPhone 12). So you'll need to buy a power adapter or use a model you already have. It is also required that it has a USB-C socket. Those with an iPhone 11 Pro or iPhone 11 Pro Max were treated with an 18W USB-C charger in the box. So you can use it with the iPhone 12 … but it won't charge quickly.
Just last month, Apple released a 20 W USB-C power adapter, which is available for 25 euros. It was marketed immediately after the iPhone 12 was announced. That's good, isn't it? In any case, this announcement from Apple is not going to please everyone with fast charging for the iPhone 12.