Cydia offers a connection with Facebook again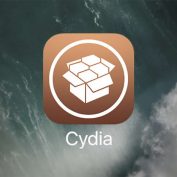 There are several ways to log into Cydia. An account can be useful for people who buy optimizations to find them later if needed. However, as of June 2019, users could no longer log in to Facebook. This is history now. Saurik, who manages Cydia, announces the connection is back through Facebook.
It all started in June 2019 when Facebook blocked its access to Cydia. All the people who used the social network were very upset because they could no longer connect. As a result, they no longer had access to their purchased tweaks. Saurik therefore spoke to Facebook to find a solution. It was a bit long, but it's functional again.
Regardless, at the beginning of September 2020 I was able to get Facebook to restart the Cydia app … even though it sounded so thin that until now – when I finally felt safe – I waited to press the button in case reactivate Everyone still has a reason to log into Cydia.
– Jay Freeman (saurik) (@saurik) October 24, 2020
If you're a jailbreak lover and you have Cydia on your iPhone, you can open the app and connect to Facebook. If you've used this account to purchase tweaks in the past, you can legally find and install them.
The latest jailbreak for the iPhone is Checkra1n. Support for iOS 14 has been offered for a few weeks. Support is not yet available for all devices.